News
17. April,2019
Touring Southern Italy
Our short Italian tour is over, we had a wonderful time in lovely green Apulia. Held 2 concerts in Taranto and the beautiful Abbazia di San Michele Arcangelo in Montescaglioso.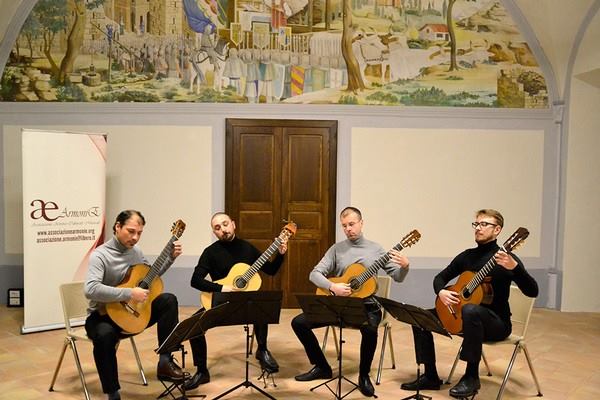 08. August,2018
Summer concerts in Solin and Kaštela
Last week we have played concerts within summer festivals in Solin and Kaštela. Both concerts were held in packed venues, it's always a pleasure to play for our beloved home audience...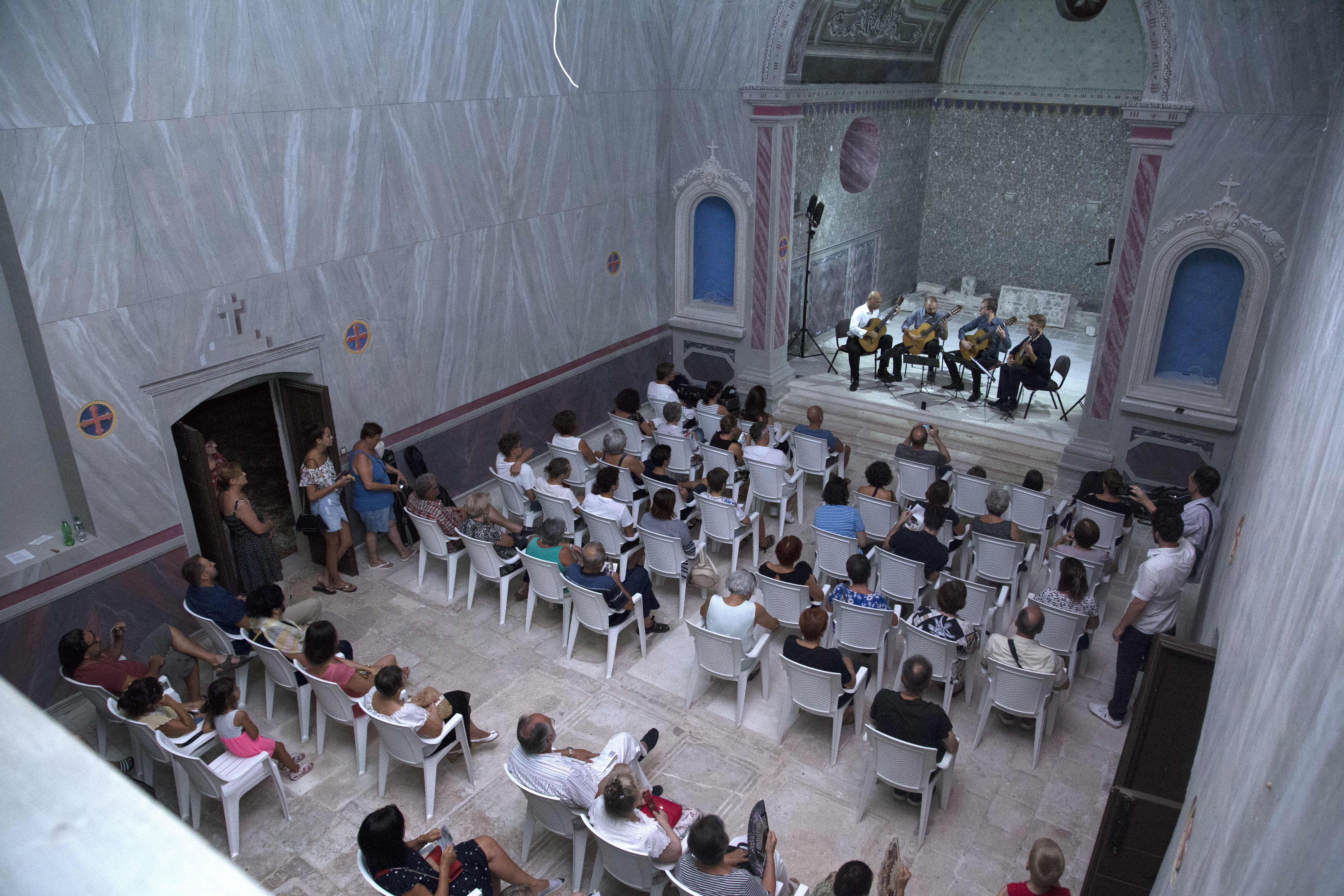 23. July,2018
SGQ in Slovenia
As a part of 30th Imago Sloveniae Festival, we have played a concert in City Museum in Ljubljana. The concert, recorded and broadcasted by Slovenian National Radio was very warmly accepted by the numerous audience.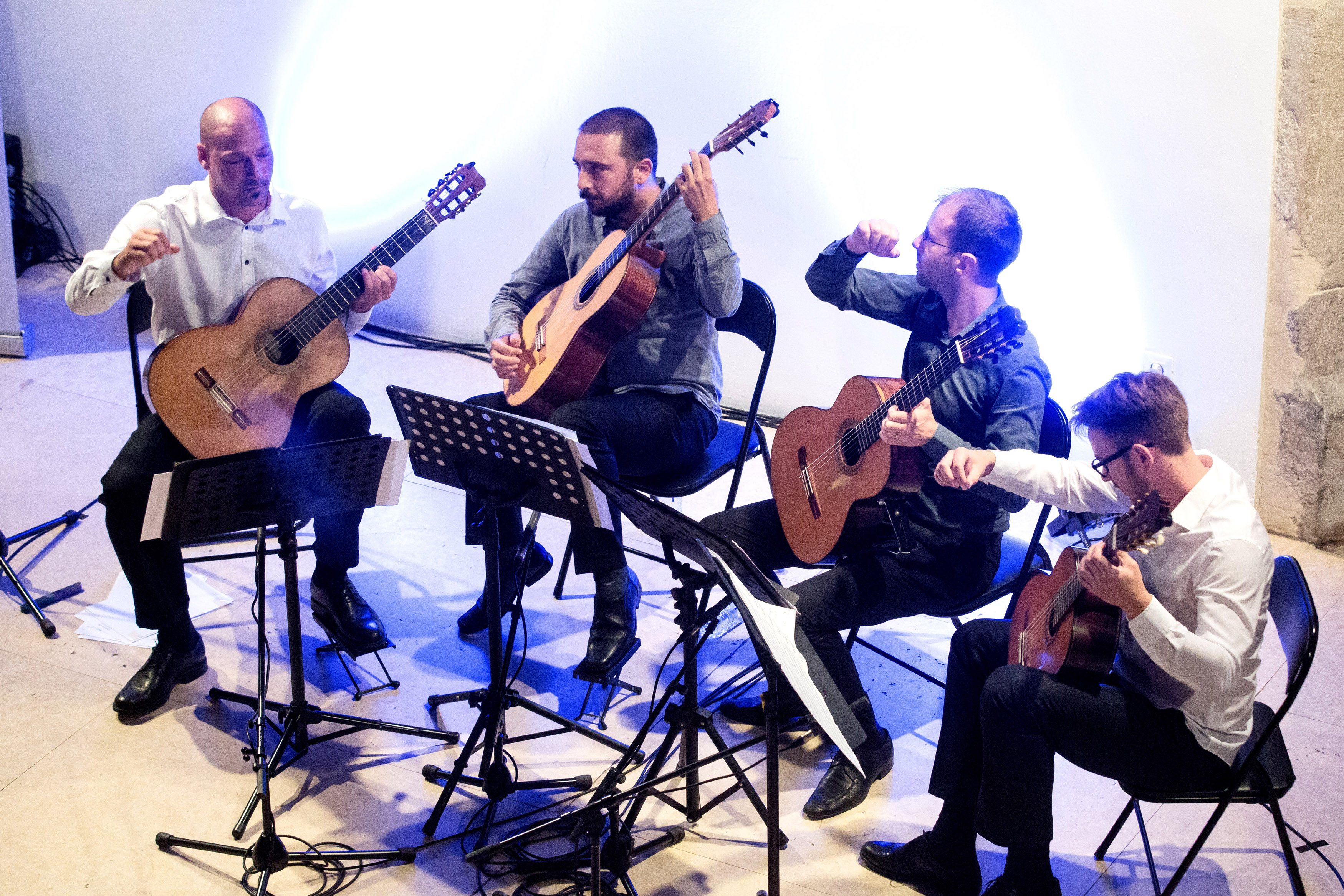 12. April,2018
Magseason in Split
The concert within MAGseason was held in Split City Museum and followed by Croatian National Television.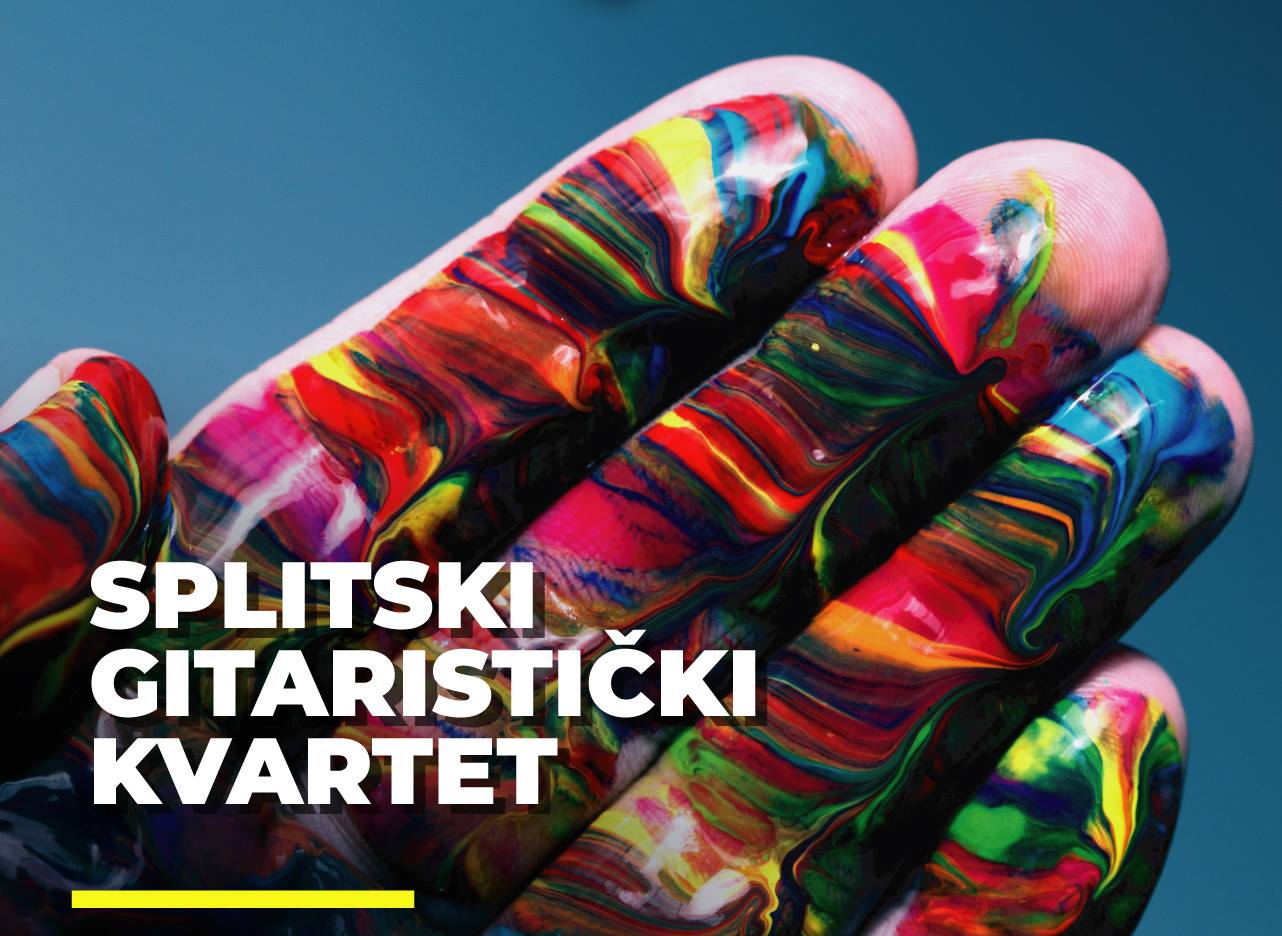 06. February,2018
Europe Music Festival in Bulgaria
Yesterday we have played the last concert of our European tour in the Sofia Philharmonic Hall in Bulgaria. It was held within Europe Music Festival 2018 organized in the occasion of the Bulgarian Presidency of the Council of the European Union. We have presented guitar works composed by Croatian composers.
04. February,2018
Wonderful Andalusia, Spain
A very nice experience is behind us. It was a great pleasure and privilege to play a concert in the heart of Spain, in Andalusia. After our concert within International chamber music festival in Torreperogil, we have visited the beautiful city of Cordoba and met the most incredible hosts in the "Andres Segovia" Museum in Linares. Thank you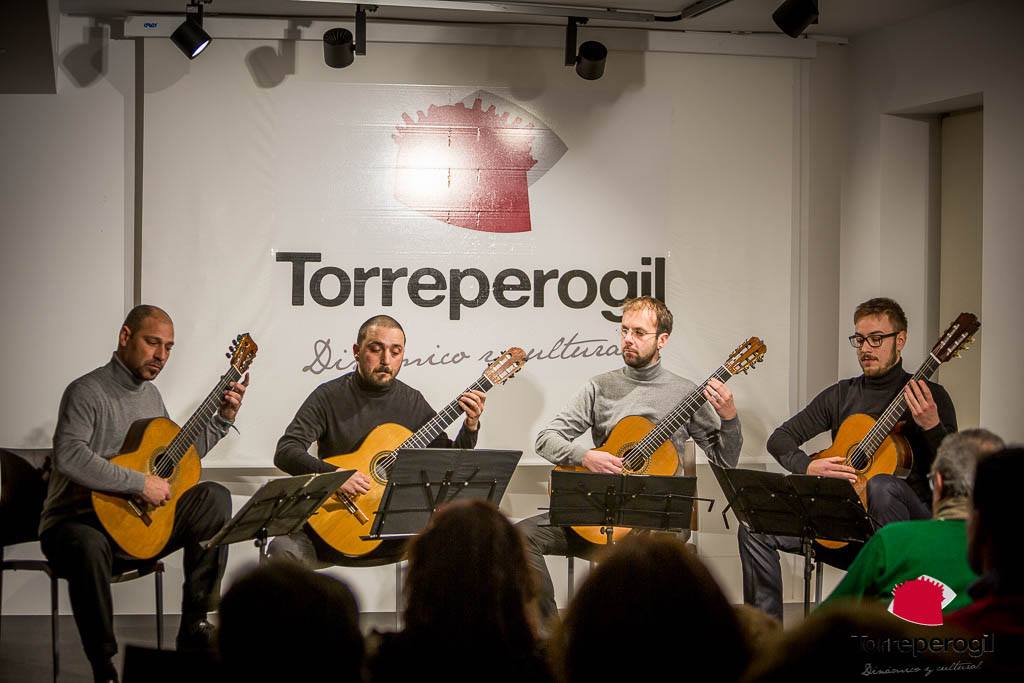 01. February,2018
"Croatian composers evening" in Luxembourg
Tonight we will be playing our third concert in Luxembourg city. This time in the prestigious "Foyer Europeen" hall and performing our "Croatian sensation" program with pieces by the great Croatian composers Padovec, Fumić, Parać, Brkanović, Božičević, Sunko, Miletić and Čagalj...